CHARGES BROUGHT FORWARD FROM STANDOFF
August 30, 2017
On August 29, 2017, the Tishomingo County Sheriff's Office received assistance from the Mississippi Department of Corrections (MDOC), Mississippi Highway Patrol / Mississippi Bureau of Investigation (MHP/MBI), and the Mississippi Bureau of Narcotics (MBN), in serving a FELONY ARREST WARRANT on WILLIAM LEE MCVAY.
MCVAY was located at 177 CR 127, in the Paden area of Tishomingo County, and refused to cooperate with law enforcement and eventually barricading himself in the residence. At this time, Sheriff Daugherty requested the assistance from the other agencies and with that came not only extra officers, but special operations trained officers, negotiators, and emergency medical response.
After several hours of negotiating, MCVAY surrendered to law enforcement and was immediately taken into custody.
WILLIAM LEE MCVAY, 34-year-old, white male, of 1475 Pike Street Iuka, Mississippi was officially charged with AGGRAVATED ASSAULT, THEFT OF MOTOR VEHICLE, and also has a hold placed on him by the Mississippi Department of Corrections. MCVAY remains in custody of the Tishomingo County Jail.
Sheriff John Daugherty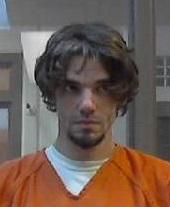 MCVAY, WILLIAM LEE