TRAFFIC STOP LEADS TO ANOTHER FELONY DRUG ARREST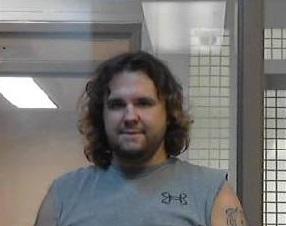 JUSTIN WADE SAULS
May 5, 2016
On May 4, 2016, a Tishomingo Sheriff's Deputy conducted a traffic stop on a vehicle on Highway 25 in the Tishomingo area, for careless driving and improper equipment.
During the course of the traffic stop, the deputy became suspicious of the driver's actions. The deputy patted the driver down for weapons and was able to find a bag of alleged Methamphetamine in the pocket of the driver's pants. This lead the deputy to search the driver's vehicle to which uncovered drug paraphernalia such as syringes, pipes, etc.
The driver, JUSTIN WADE SAULS, 30 year-olds, white male, of 758 HWY 25, Dennis, Mississippi was officially charged with the FELONY Possession of Controlled Substance (Methamphetamine). SAULS FELONY bond was set by Justice Court at $5,000.00.
Sheriff John Daugherty