DENNIS MAN ARRESTED FOR DRUGS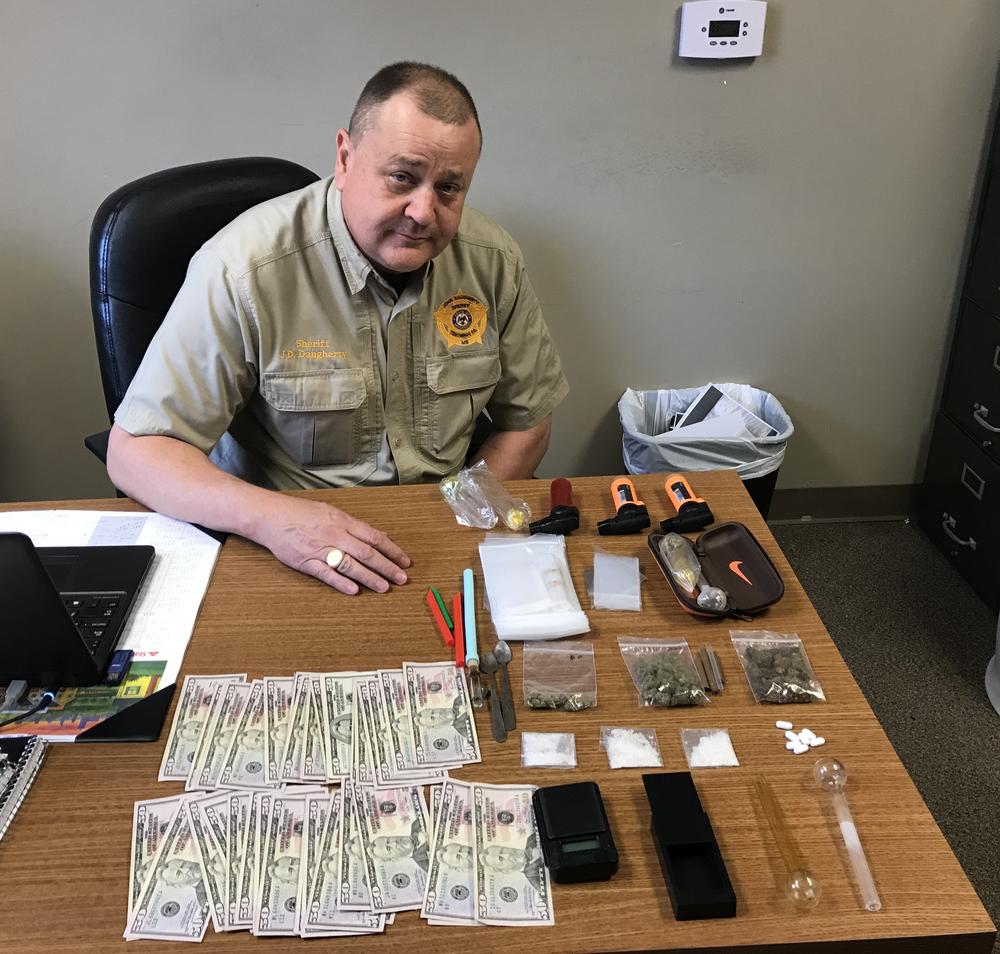 PICTURED ABOVE: SHERIFF JOHN DAUGHERTY SHOWN WITH ITEMS SEIZED FROM JONATHAN DAVIS' RESIDENCE
ALONG WITH THE ILLEGAL NARCOTICS, APPROXIMATELY $2,000.00 IN CASH WAS SEIZED AS WELL.
June 21, 2018
On June 19, 2018, Tishomingo Sheriff's deputies conducted a traffic stop on a vehicle around the Natchez Trace area for not displaying a tag. During the traffic stop the deputy became suspicious of the driver's actions. The deputy asked the driver for and received permission to search the vehicle. The search of the vehicle turned up some alleged METHAMPETAMINE as well as drug paraphernalia. The driver was placed under arrest and agreed to a search of the driver's residence. The search of the residence turned up more alleged METHAMPHETAMINE, MARIJUANA, PRESCRIBED NARCOTICS, as well as numerous items used to package, weigh, conceal, and ingest narcotics was found as well as approximately $2,000.00 in cash. The items were seized by Tishomingo County Narcotics Investigators and the driver was then transported to the Tishomingo County Jail.
JONATHAN COREY DAVIS, 33-year-old, white male of 385 CR 23 Dennis, Mississippi was officially charged with 2 counts of FELONY POSSESSION OF CONTROLLED SUBSTANCE – WITH INTENT TO SELL. DAVIS remains in custody at the Tishomingo County Jail awaiting bond to be set.
Sheriff John Daugherty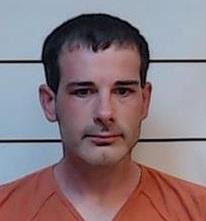 JONATHAN COREY DAVIS