IUKA MAN CHARGED FOR MAKING THREATS AGAINST OFFICIALS
July 6, 2018
The Tishomingo Sheriff's Office has charged BRANDON ADAM PENDERGRASS for making threats against elected officials. PENDERGRASS, who is currently in custody at the Tishomingo County Jail, made threats to inflict bodily harm on all the County Supervisors as well as the Municipal Judge for the City of Iuka when he is released from custody. The threats made by PENDERGRASS were treated as a serious incident by the Tishomingo Sheriff's Office so appropriate actions was taken against PENDERGRASS.
BRANDON ADAM PENDERGRASS, 29-year-old, white male of Iuka, Mississippi was officially charged with five (5) counts of SIMPLE ASSAULT – ELECTED OFFICIALS. PENDERGRASS's bond was set by Justice Court at $200,000.00. PENDERGRASS is also currently on probation with the Mississippi Department of Corrections.
Sheriff Daugherty states that his department will take threats like these as serious, whether it be an elected official or a regular citizen and will not tolerate this type of actions from individuals. This case will be presented to the next available Grand Jury.
Sheriff John Daugherty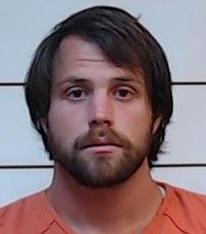 BRANDON PENDERGRASS