INMATE FOUND WITH NARCOTICS
July 8, 2016
On July 6, 2016, the Iuka Police Department brought a ROBIN DEFOOR and charged her with POSSESSION OF DRUG PARAPHERNALIA. Once at the jail, the Tishomingo County Correctional Officer found a paper towel that were part of the personal belongings of DEFOOR. A closer look at the contents of the paper towel showed that the towel contained some alleged METHAMPHETAMINE.
ROBIN DEFOOR, 43-year-old white female, of 232 CR 177 Iuka, Mississippi was officially charged by the Tishomingo Sheriff's Department with:
POSSESSION OF CONTROLLED SUBSTANCE (METHAMPHETAMINE)
DEFOOR, is also currently on probation with the Mississippi Department of Corrections, and they (MDOC) has placed a "hold" on DEFOOR as well. Bond has not been set at this time for the POSSESSION charge.
Sheriff John Daugherty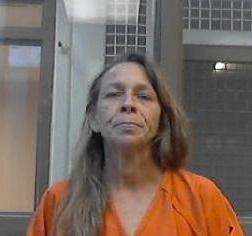 ROBIN DEFOOR