BELMONT MAN ARRESTED FOR DRUGS
May 2, 2019
On April 27, 2019, Tishomingo County Sheriff deputies along with officers for the Belmont Police Department, conducted a traffic stop on Washington Street, due to traffic law violations. The deputies spoke with the driver of the vehicle and was given consent to search and during the search, a bag of alleged METHAMPHETAMINE was found on the driver. The driver was then arrested and transported to the Tishomingo County Jail.
RONNIE EATON, JR., 44-year-old, white male of 61 Witt Road Belmont, Mississippi was officially charged with FELONY POSSESSION OF A CONTROLLED SUBSTANCE (METHAMPHETAMINE). EATON's bond was set by the Tishomingo County Justice Court at $5,000.00.
Sheriff John Daugherty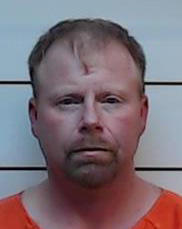 RONNIE EATON, JR.