RECENT ARREST MADE IN BURGLARY CASE
August 5, 2019
On July 31, 2019, the Tishomingo Sheriff's Office was able to serve FELONY ARREST WARRANTS on a Suspect from a BURGLARY OF A VEHICLE and a THEFT OF MOTOR VEHICLE that occurred back around October of 2018 in the Burnsville area of CR 205. An investigation into the burglary and theft began immediately and the vehicle was recovered in the Sharps Bottom area shortly thereafter. Items stolen from the vehicle were also used in the Corinth area and detectives with the Corinth Police Department were able to assist our investigators with the case as well. Information was gathered as to a possible Suspect and an ARREST WARRANT was issued. The Suspect could not be located and was placed on the NCIC as a WANTED PERSON.
On July 23, 2019, deputies with the McNairy County Sheriff's Office in McNairy County, Tennessee located the Suspect and arrested him. The Suspect eventually signed his extradition back to Mississippi where he was officially served with his OUTSTANDING FELONY WARRANTS.
EDWARD MORRIS FINCH III, 33-year-old, white male, of 6309 Magnolia Lakes Road Olive Branch, Mississippi was officially charged with FELONY TAKING OF MOTOR VEHICLE and BURGLARY OF VEHICLE. FINCH's bond was set by the Tishomingo County Justice Court at $15,000. This case remains under investigation and future arrests may be pending.
Sheriff John Daugherty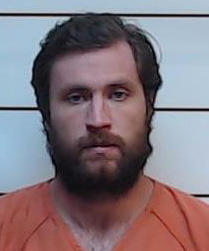 EDWARD M . FINCH III