IUKA MAN ARRESTED WITH HEROIN AND METH
November 13, 2019
On November 9, 2019, Tishomingo County Sheriff deputies along with the Mississippi Highway Patrol (MHP), set up a Safety Check-Point on highway 72 in the Iuka area. During the check-point, a vehicle pulled into a drive way before reaching the check-point and the subjects got out of the vehicle. Deputies then pulled up and observed some used needles inside the vehicle and the occupants claimed the paraphernalia and were arrested. A search was then conducted on the vehicle which turned up a large amount of alleged HEROIN. This alleged HEROIN appeared to be laced with FENTANYL. Deputies also discovered a bag of alleged METHAMPHETAMINE in the vehicle as well. After interviewing the occupants, the owner of the vehicle was then arrested and transported to the Tishomingo County Jail.
CLYDE RICHARDSON, 49-year-old, white male of Lot 25 Millcreek Marina Iuka, Mississippi was officially charged with FELONY POSSESSION OF CONTROLLED SUBSTANCE (HEROIN) and FELONY POSSESSION OF CONTROLLED SUBSTANCE (METHAMPHETAMINE). RICHARDSON's bond was set by the Tishomingo County Justice Court at $30,000.
RICHARDSON is currently under another FELONY bond for a previous drug charge back at the end of October. Investigators are currently in the process of having RICHARDSON previous bond revoke by the District Attorney's Office.
Sheriff John Daugherty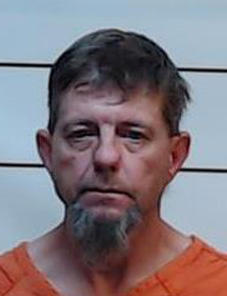 CLYDE RICHARDSON