BURGLARY SUSPECT ARRESTED
January 30, 2020
On January 16, 2020, Tishomingo County Sheriff's deputies took a report of a stolen camper, 2020 Forest River Camper, from the Pickwick Pines Resort area. Deputies were informed by the resort security that some individuals had gained entry into the property and went to a staging area for the resident's campers and took one of the campers. Surveillance footage from the resort showed the alleged suspects and the vehicle, which matched the description of an individual and vehicle stopped by Tishomingo deputies a few days earlier. The alleged suspects were found in Alcorn County a few nights later and those suspects were transported to the Tishomingo County Jail. Tishomingo County Sheriff investigators were able to obtain the location of the stolen camper from the alleged suspects and the camper was recovered in Benton County with the assistance of local property owners where the alleged suspects placed the stolen camper.
JOSHUA NEIL MALONE, 39-years-old, white male of 228 B CR 87 Tishomingo, Mississippi is officially charged with GRAND LARCENY. MALONE's bond was set by the Tishomingo County Justice Court at $10,000. Also, MALONE is currently on probation with the Mississippi Department of Corrections (MDOC) for a previous FELONY drug crime. MALONE currently has a WARRANT placed on him by the MDOC for violating his terms of probation.
Sheriff Daugherty would like to thank the Sheriff Robbie Goolsby and the Benton County Sheriff's Office in assisting us in recovering the stolen property.
Sheriff John Daugherty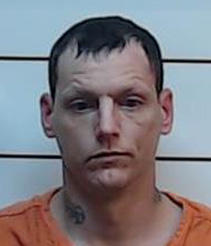 JOSHUA N. MALONE