DOMESTIC VIOLENCE LEADS TO ARREST
July 20, 2020
On July 5, 2020, Tishomingo County Sheriff's deputies along with the Mississippi Highway Patrol (MHP) responded to call at the Northview Apartments in Burnsville. Once on scene, officers found a white female with sever injuries to her face. Officers learned from eye witnesses that the Victim was attacked with a glass bottle by her father. The alleged Suspect had already left the scene but was quickly located by the Iuka Police Department and conducted a traffic stop due to information learned at the scene as to the type of vehicle and the other person in the vehicle. The Victim was then transported by ambulance to a local hospital for her injuries and was later released. During the arrest of the alleged Suspect, a wound was found on the Suspect and an investigation determined that the Suspect sustained his injuries from another individual defending the Victim during the attack. The Suspect was then transported to the Tishomingo County Jail.
CHARLES RICKY BLANKENSHIP, 58-year-old, white male of Whitfield Trailer Park, Iuka, Mississippi was officially charged with FELONY DOMESTIC VIOLENCE (AGGRAVATED ASSAULT). The Tishomingo County Justice Court set BLANKENSHIP's bond at $5,000.
The Tishomingo County Sheriff's Office would like to thank the Mississippi Highway Patrol (MHP) and the Iuka Police Department with their assistance in the arrest.
Sheriff John Daugherty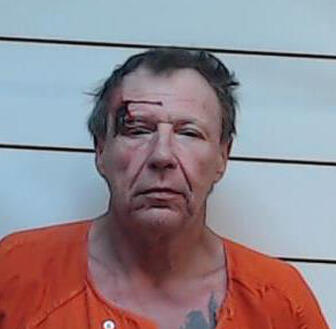 CHARLES R. BLANKENSHIP