CARE WORKER CHARGED FOR THEFT
November 23, 2020
The Tishomingo County Sheriff's Office along with the Adult Protective Services (APS) has been investigating an incident involving a care worker that had worked for a facility that provided services through a Medicaid Waiver program.
Investigators for the sheriff's office along with the APS, received a complaint that large sums of cash had been taken from a elderly's residence that the care worker was assigned to in Tishomingo County. During the investigation, the care worker became the main suspect and was later questioned and also had a small portion of the alleged stolen cash with them at the time of being interviewed. The care worker was then arrested and charged with the crime.
ALICIA NICHOLE HORNE, 33-year-old, white female of 77 CR 43 Dennis, Mississippi was officially charged with EXPLOITATION OF VULNERABLE PERSON. HORNE's bond was set by the Tishomingo County Justice Court at five thousand dollars ($5,000). Also, due to the situation, the Mississippi Department of Child Protective Services (MDCPS) was also brought in for a separate investigation.
This is still an ongoing investigation into this incident between the Tishomingo County Sheriff's Office and the Adult Protective Services. Further charges / arrests may be pending as this case progresses. This case will be presented to the next available Grand Jury.
Sheriff John Daugherty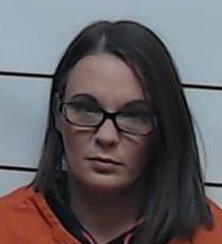 ALICIA N. HORNE