ICC FOOTBALL PLAYER ARRESTED FOR BURGLARY
November 25, 2020
On November 14, 2020, the Belmont Police Department was patrolling through the area of Golden due to recent reported activities late at night. A Belmont Police Officer came up on a black male walking down HWY 366. The individual informed the officer that he was out jogging. The officer recognized the individual as a student of Itawamba Community College (ICC) as well as a player for the football team, due to the officer being a former Campus Police Officer. The officer then went back to the area where the individual came from and noticed that the Golden Mini-Mart had been broken into.
Belmont Police Officers as well as deputies for the Tishomingo County Sheriff's Office responded to the area in attempt to locate the individual. Contact was made by law enforcement to the ICC campus where the faculty was able to locate the individual on campus and had the individual to return to Tishomingo County. Once back in Tishomingo County the individual admitted to deputies to attempting to burglarize the convenience store. Due to the jurisdiction constraints, the Tishomingo County Sheriff's Office took over the investigation and transported the individual to the Tishomingo County Jail and was officially charged by investigators for the sheriff's office.
COLLINS JEROME WOODS III, 20-year-old, black male of New Orleans, Louisiana was officially charged with BURGLARY OF A COMMERCIAL BUILDING. WOOD's bond was set by the Tishomingo County Justice Court at five thousand dollars ($5,000).
Tishomingo County Sheriff's Office would like to thank the Belmont Police Department with their assistance in this case.
Sheriff John Daugherty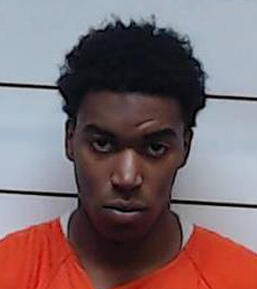 COLLINS WOODS III