TENNESSEE MAN CHARGED AFTER FLEEING FROM LAW ENFORCEMENT
March 19, 2021
On March 15, 2021, the Tishomingo County Sheriff's Office responded to a call of an alleged kidnapping that had occurred earlier that day in Burnsville. Deputies and Investigators were able to speak with the Victim who had informed them of the situation as the Victim showed visible signs of abuse to her head, face, and neck. Investigators learned that the Victim was unable to leave from the alleged Suspect at any time and during this time, was when the victim was assaulted. Investigators also learned that the alleged Suspect is the spouse of the Victim.
Due to the nature of the alleged crime, Tishomingo County Sheriff's deputies began looking for the alleged Suspect as well as other law enforcement officers for the cities of Iuka and Burnsville. The alleged Suspect was spotted driving in Iuka and Iuka Police attempted to stop the vehicle. The alleged Suspect refused to stop, which resulted in a pursuit of the Suspect by several other law enforcement officers. During the pursuit, the alleged Suspect struck a Tishomingo County Sheriff's Office vehicle, causing damage to that government vehicle. The alleged Suspect, then began heading west on HWY 72 in the east bound lane and finally came to a stop in a ditch on the side of HWY 72. The alleged Suspect was then taken into custody and transported to the Tishomingo County Jail. It was then learned that the Suspect had been living in Tishomingo County illegality due to being on probation from the Tennessee Department of Corrections (TDOC).
BRIAN EDWARD ADAMS, 20-year-old, black male of 3156 Beowolf Glade Cove, Lakeland, Tennessee was officially charged with: KIDNAPPING, AGGRAVATED ASSAULT - DOMESTIC VIOLENCE (STRANGULATION), AGGRAVATED ASSAULT ON LAW ENFORCEMENT, and FELONY FLEEING. ADAMS bond was set by Tishomingo County Justice Court Judge, Seth Adams in the amount of $200,000.
ADAMS also has a hold placed on him from the Tennessee Department of Corrections for a parole violation.
Sheriff Daugherty would like to thank the Iuka Police Department, Burnsville Police Department, Tishomingo County South End Constable, Mississippi Department of Transportation, and the Mississippi Highway Patrol in their assistance with this.
Sheriff John Daugherty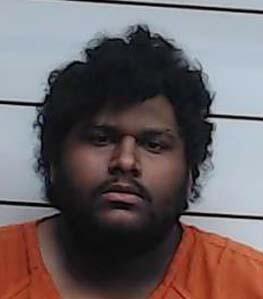 BRIAN E. ADAMS