SHERIFFS OFFICE ASSISTS IN OPERATION BLUE RAIN
April 30, 2021
On April 22, 2021, the Tishomingo County Sheriff's Office assisted the office of the Mississippi Attorney General, Mississippi Bureau of Narcotics, and the U.S. Department of Homeland Security in "OPERATION BLUE RAIN".
The operation involved the use of online, undercover, and traditional investigative actions to locate individuals attempting to lure children to meet for sex or asking them to produce child pornography. One of the arrests made was one RICHARD CRATIS CARTER, a 62-year-old white male of 245 CR 392 Tishomingo, MS.
CARTER was transported to the Tishomingo County Jail where he is awaiting extradition back to the State of Florida to face crimes committed in that state in relation to his arrest.
Sheriff Daugherty states that crimes such as this against children will not be tolerated in Tishomingo County and his office will do everything in its power to make sure those that have committed these horrendous crimes are brought to justice. Sheriff Daugherty would like to thank the Attorney General, Lynn Fitch, and her investigators as well as the Mississippi Bureau of Narcotics and U.S. Homeland Security in this effort.
See the below link to the office press release issued by Attorney General Lynn Fitch pertaining to OPERATION BLUE RAIN.
Press Release
AG FITCH CONTINUES FIGHT TO PROTECT MISSISSIPPI CHILDREN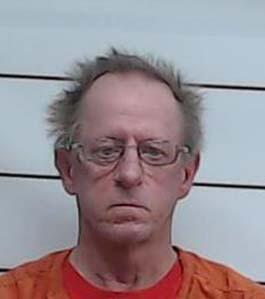 RICHARD C. CARTER