IUKA MAN ARRESTED FOR DRUGS
January 24, 2017
On January 23, 2017, Tishomingo Sheriff's Deputies conducted a traffic stop on a vehicle around CR 88 in the Dennis area, for Careless Driving. The deputies became suspicious of the occupant's actions and ask for consent to search the vehicle. The driver agreed and gave consent to the deputies to conduct the search. During the search the deputies found what appeared to be alleged METHAMPHETAMINE, in a compartment in the front seat. At this time the driver was arrested and transported to the Tishomingo County Jail.
JOSEPH WIGGINTON, 28-year-old, white male, of 1108 CR 172 Iuka, Mississippi was officially charged with FELONY POSSESSION OF CONTROLLED SUBSTANCE (METHAMPHETAMINE). WIGGINTON's bond was set by Justice Court at $5,000.00.
The Mississippi Bureau of Narcotics is working with the Tishomingo Sheriff's Department in this case.
Sheriff John Daugherty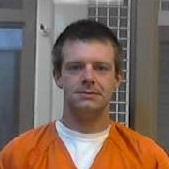 JOSEPH WIGGINTON